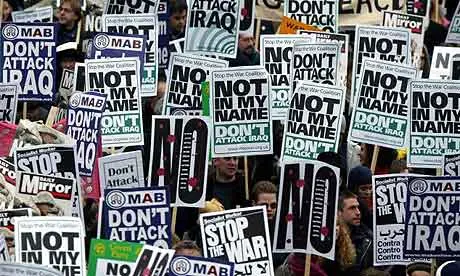 The British Museum's current blockbuster exhibition, I am Ashurbanipal: king of the world, king of Assyria, is sponsored by its regular partner, the oil giant BP. This is painfully ironic, given that many of the objects on display were originally looted by the British from modern-day Iraq, and BP was one of the biggest profiteers from the devastating US/UK invasion in 2003 that led to hundreds of thousands of Iraqis losing their lives.
It is perhaps no coincidence that BP chose to sponsor this particular exhibition.
Its interest in Iraq stretches back a hundred years; from starting to go after its gigantic oil reserves in the 1910s – with the support of the British army, to operating the country's biggest oilfield today. The company has also recently been one of the targets of huge protests near its Rumaila operation in Southern Iraq, as Iraqis rise up and demand their rights.
In the words of Iraqi economist Kamil Mahdi:
"After 2003, and more than two decades of war and sanctions, Iraqis expected their country to benefit from increased oil revenues given the rise in oil prices and the end of sanctions. Instead, revenues were diverted into corrupt spoils and elite consumption of imported goods, leaving the country's infrastructure, public services, industry, agriculture and transport system in ruins, and leaving the environment in a lethal state. Oil companies have been major players in this tragic situation"
The story of BP – and Britain – in Iraq is a shameful one, and the Iraqi people are still living with the consequences. We stand in solidarity with Iraqi communities as they continue to fight for jobs, clean water, safety, democracy and justice.
Contents:
1. BP was complicit in the catastrophic 2003 war
2. Iraqis have held massive protests against the impacts of foreign oil companies
3. BP is extracting Iraq's wealth with no benefit to ordinary Iraqis
4. BP is depleting and polluting Southern Iraq's scarce water supplies
5. BP is exacerbating climate change in Iraq
6. BP is whitewashing its activities in Iraq by sponsoring an exhibition of Iraqi culture in the British Museum
This briefing was put together by Culture Unstained, drawing particularly on work by Kamil Mahdi and Greg Muttitt to whom we are extremely grateful. It is supported by Campaign Against Arms Trade and Platform. Culture Unstained are members of the Art Not Oil Coalition.