"In Basra, all the wars weren't enough for us to die in them, it became outdated that we died by bullet or by car accident. Now, even the taps kill us, the very taps that are the sources of water to our houses."

– Khalid Tawfiq Hadi
Southern Iraq is facing a water crisis. For many months, residents of Basra have turned on their taps to find cloudy, brownish-yellow salty water that is too dirty even to wash clothes in, let alone drink.
The once lush region where the rivers of Tigris and Euphrates meet used to be verdant, watery and full of palm trees and grazing animals. Known as the cradle of civilization where the first great cities of Mesopotamia thrived, it has been a profoundly fertile land for thousands of years. Now, writes Ghaith Abdul-Ahad,
'drought and the intrusion of saltwater from the Gulf have wiped out most of the palm groves, the cattle have been sold, local rivers have dried up and the canals have stagnated, clogged with rubbish.'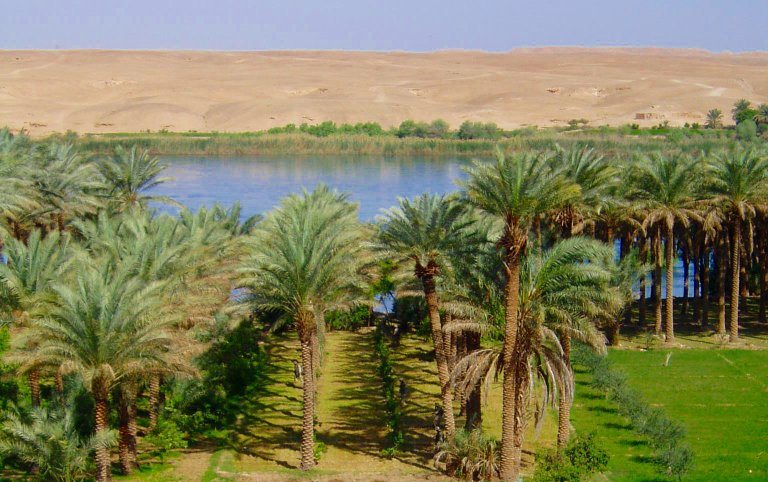 This situation is badly exacerbated by the oil industry. Shockingly, with water sources under so much pressure, up to 66% of the residual  water from the Tigris river is potentially available for use by the oil industry in the Province of Basra. BP itself has been using large amounts of water to keep up the level of oil production in its Rumaila field. The company recently increased production thanks to its water injection programme – more than doubling output in the northern area of the field. According to its own report, BP injected over 720,000 barrels per day (bpd) of water in 2016 and 2017.
This comes at a time when droughts exacerbated by climate change are also reducing the availability of fresh water (see more details in section 7). The constraints on water supply even led BP to revise down the planned increase of production in Rumaila (from 2.85 million bpd to 2.1 million bpd. Currently production is at 1.48 million bpd).
Toxins from oil extraction
The oil industry is not only worsening droughts, it is actively polluting local water resources. In October 2018 a civil society fact-finding mission found dangerous levels of pollution in Basra's water supplies. Extreme rates of cancer, asthma, allergies and birth defects have also been reported among residents of Basra and the surrounding region who live near oil facilities. The toxins in the water come from the disposal of industrial and petrochemical waste through pipelines, and is so bad that the fact-finding team advised that this water is not appropriate for residential use. Unfortunately, bottled water is often unavailable, or unaffordable to many.
Polluted water in Basra
The fact finding mission was created to investigate the large-scale contamination in the Province of Basra's water supplies, with about 100,000 residents of the province estimated to have been taken ill after drinking polluted water in the summer of 2018. Chemical and bacterial contamination of Basra's water has been found to be extremely high and salinity is more than 20 times the recommended level. This was one of the triggers for the mass protests – dubbed by some as the "water uprising".
The Iraqi Observatory for Human Rights documented 7,000 cases of colic, diarrhoea and poisoning due to water contamination in just two days in August. The organization warned,
"The health services provided by the Basra hospitals can hardly cater to the needs of 15% of the cases. Some patients were left to lie on the floor as they failed to receive any treatment."
In 2015, a government official in Basra said that the province records 50 new cancer cases each month due to the polluted air that is associated with oil extraction. In 2018, Basra Province's Health and Environment Committee revealed that four new cancer cases are registered every day as a result of air pollution. See section 5 for more on BP's gas flaring.
__________
Continue to the next section: BP is exacerbating climate change in Iraq
Return to the introduction: From war to warming: the shameful story of BP in Iraq