Briefing by the #StopAdani campaign and Culture Unstained, October 2021.
London's Science Museum has announced a brand new fossil fuel sponsor: Adani is going to be sponsoring its 'Energy Revolution' Gallery from 2023. But who is Adani and why is it suddenly interested in sponsoring a UK museum?
Contents:
1. Who is Gautam Adani and the Adani Group?
Gautam Adani is the billionaire chairman and founder of the Adani Group. According to Forbes his net worth is estimated at US $74 billion, he is considered the second richest man in India and in the top 20 richest men in Asia. The Adani Group is an Indian multinational conglomerate currently valued at over $115 billion made up of 6 publicly traded companies across coal extraction, coal power, port transport, utility infrastructure and renewable energy. However, they do not define themselves as an energy company, but as a 'transport and utility infrastructure company'.
The Adani Group are expanding their coal footprint by 800%, according to the #StopAdani Campaign, whilst also aiming for Adani Green Energy to be the largest renewable energy company in the world by 2030.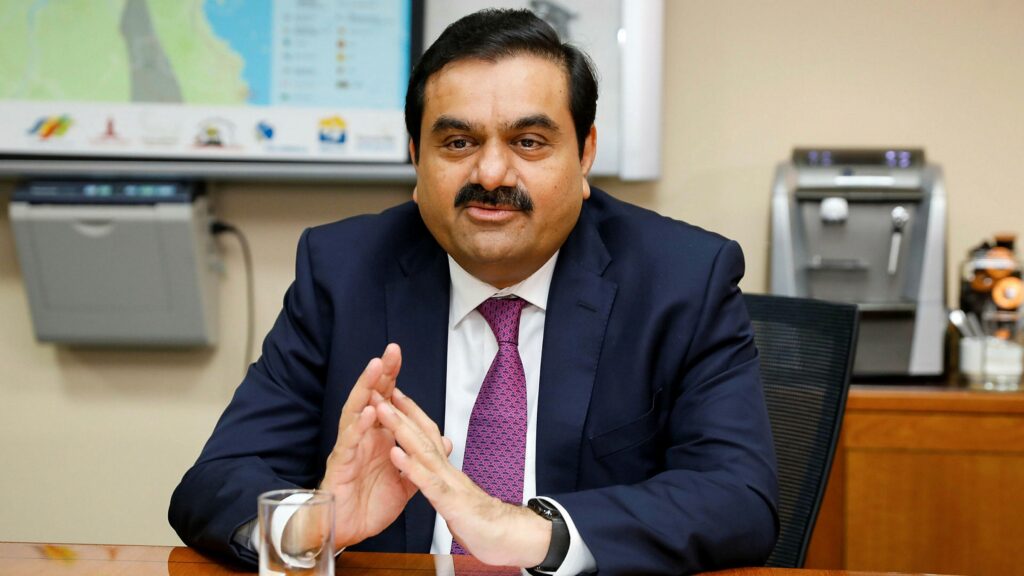 ---
2. Why is Adani being accused of greenwashing?
a. Adani's coal expansion plans
This is the story Adani doesn't want in the media – so much so that the company refused to comment in this Bloomberg report:
But the fact is, in India, Adani is planning on:
Doubling its coal-fired power capacity by 12 gigawatts (GW) to 24 GW, giving it more coal power capacity than all of Australia.
Owning, developing or operating 132 million tonnes per annum (mtpa) of new thermal coal mining capacity, including their one international coal project, the massive 60 mtpa Carmichael project in Australia, which would pave the way for more massive coal mines in the untapped Galilee Basin.
New coal and LNG terminals at Adani Ports and Special Economic Zone's ports.
An obscure and highly polluting facility that would convert coal, including imported thermal coal, into plastics.
1,500 new retail fuel stations and 1,500 new compressed natural gas (CNG) stations, as well as an expansion of natural gas distribution to households.
In the months since this research was released by Market Forces, Adani has bought another coal fired power station, and bid in government coal auctions, winning at least 2 more thermal coal mines.
Indian opposition to Adani's coal mining expansion plans
Goa
In Goa, a famous tourist mecca, communities are being turned into a massive Adani coal hub. All three proposed coal projects cut through Mollem National Park, a biodiversity hotspot. Adani plans to dig up over 51mtpa of coal over the next 15 years. Locals are concerned for their forests and impacts on local tourism with concerns over the effects of breathing in coal dust already being documented.
Godda
8,000km away from Adani's proposed Carmichael mine in the Galilee Basin, Queensland, is Godda where Adani is building a new coal-fired power station to burn some of the exported coal. The plant is at the centre of a major land rights battle with Indigenous Adivasi Santhal people. Court cases continue to challenge the forced takeover of land by the State Government on behalf of Adani. "Land is indispensable to a Santhal, we belong here…we are buried on our land. We have no problem dying on our land but will not give it away". Villagers alongside the Santhal have said they have been forcibly kept out of public hearings, that their land was fenced off without their consent and agricultural fields destroyed. This was reported by the ABC in July 2020. Here is a video of local women in their own words begging Adani officials not to destroy their land:
Hasdeo forest
Right now the Indigenous Adivasi people of India's Hasdeo forests (170,000km), one of the largest intact areas of forest in India, are standing against the Adani Group. They are dismayed that their ancestral lands are to be taken over by Adani's proposed coal mines, with one already in operation. They are currently undertaking a 300km march from the threatened villages to the state capital. Reported here by Adani Watch and Survival International:
b. Adani's renewable energy business
For years the Adani Group has been saying that they have ambitions to become the world's largest renewable energy company by 2030. In October 2021 they announced $50 billion towards investment in achieving this across their value chain. This is the story Adani wants to tell, the story of 'lifting people out of poverty and transitioning India to renewable energy'.
However, there is an ugly side to Adani's renewable energy ambitions.
'Down to Earth', and AdaniWatch, have reported huge land conflicts between villagers and Adani associated with their large solar installations in India. Some of the land Adani claimed was 'barren' and had acquired for these solar projects was actually fertile agricultural land that local people could no longer support themselves with. "Farmers say that Adani was allowed to blanket the land with its solar arrays even though no assessment had been carried out of the impacts on local agriculture, water and livelihoods, the need to wash the panels led to depletion of groundwater supplies until the company started using desalinated water. A plant worker has subsequently revealed that highly saline wastewater has been discharged onto the land, which is normally illegal".
This is just one example of many human rights abuses which are expanded on below.
So why is this greenwashing?
Adani Group claims to be committed to the clean energy transition, but the evidence presented shows this claim to be false. What Adani Group is actually doing is not transitioning, instead expanding in several directions, and that includes coal, oil and gas as well as renewable energy.
---
3. What are the main controversies surrounding Adani?
Funding of the Myanmar military junta
The Adani Group is paying $52million to a Myanmar military controlled company that has been slapped with sanctions by the United States over human rights violations. A report by the Australian Centre for International Justice revealed the scale of Adani's cooperation with the junta over a proposed container port terminal in Yangon. Video and photos show that Adani Ports boss, Karan Adani, met with the junta's top general in 2019, contradicting claims from Adani they had never met with military leadership. Reported on ABC News in March 2021.
No consent from Traditional Owners for the Carmichael mine in Australia
Adani's Carmichael coal mine would devastate Wangan and Jagalingou Country, impacting totemic plants and animals, polluting and draining billions of litres of groundwater and obliterating the sacred Doongmabulla Springs system.
The Wangan and Jagalingou (W&J) people have never given their free, prior and informed consent to Adani's coal mine. Adani used the Native Title process to breach W&J human rights and obtain an illegitimate Indigenous Land Use Agreement and an unlawful mining lease without the approval of their people.
Adani actively worked to divide W&J people to claim they consent to the mine, engineering sham meetings, stacked with people who were not a part of the native title claim group. Adani bankrupted Senior Elder Adrian Burragubba and even filed a court order making it illegal for W&J people to practice culture on their own country. This year, Adani tried to bury a RMIT study that found Adani violated international human rights law in their interactions with W&J people and recommended that mine construction be suspended. The United Nations Committee on the Elimination of Racial Discrimination has also requested Adani's mine be suspended because it may violate Indigenous rights.
Right now W&J are present on Country, at the edge of Adani's coal mine, to conduct a cultural ceremony Waddananggu – meaning 'the talking'. They are making ceremony there, and have declared they will remain on Country for as long as it takes to protect their ancestral homelands, including their sacred Doongmabulla Springs, from Adani's destruction. Find out more here.
---
4. The Carmichael project in Australia
Adani's Carmichael coal mine is the most controversial in the world. It has faced a massive opposition movement ever since Adani announced that it planned to build Australia's biggest coal mine.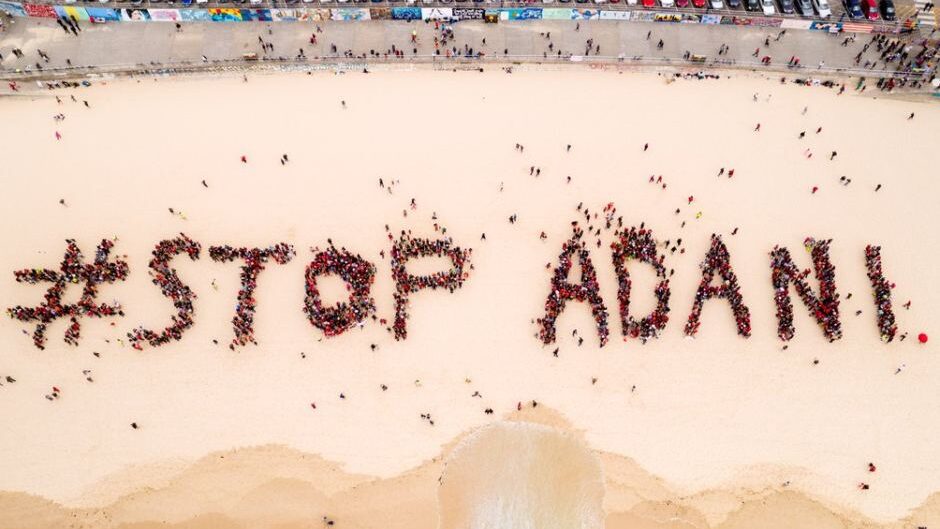 Adani had planned to export "first coal" in 2014. Now the company says it will be ready to export its first shipment of coal by the end of 2021 after 8 years of delays. The mine that is about to open is vastly different to what was initially planned. After failing to secure private finance, Adani was forced to downscale its rail plans and revise its capital expenditure for the project from over $20 billion to $2 billion. Despite planning to be producing at least 50 million tonnes of coal a year by 2021, Adani is yet to produce a single tonne of coal for export.
In recently released annual reports for Adani's Australian entities facilitating Carmichael, it shows that significant amounts of money have flowed from Adani Group parent companies to the Carmichael project via shareholder loans. This evidence shows that anyone investing in the Adani Group risks funding the Carmichael project.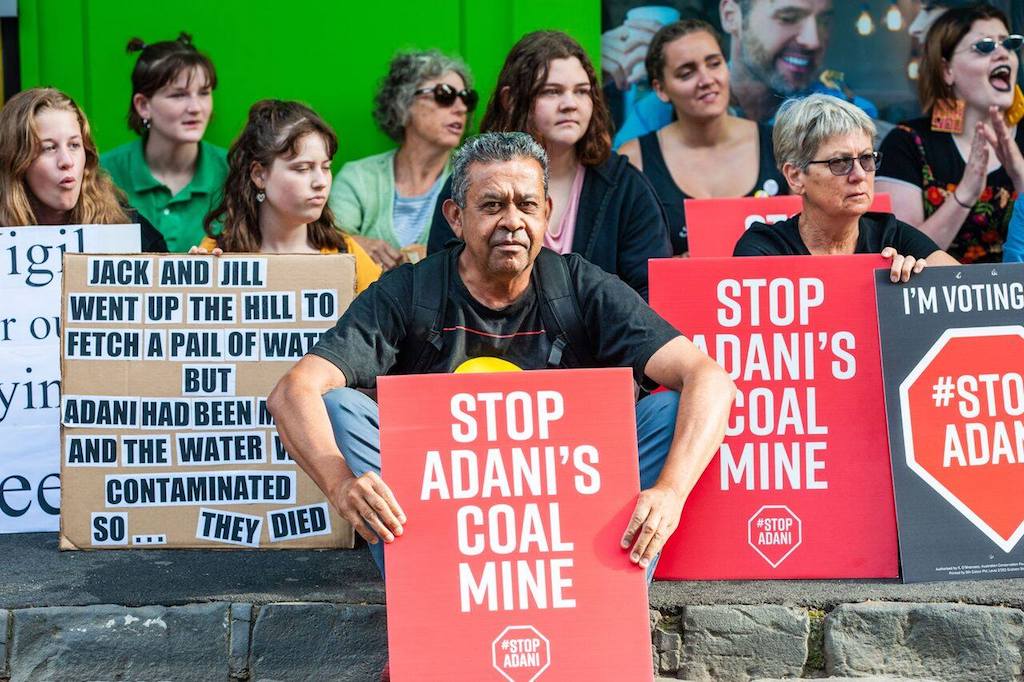 Serious concerns about the early impacts of the mine's water usage have emerged, as central Queensland continues to suffer through one of the worst droughts on record. The Federal government's assessment of Adani's plans to build a 110km long pipeline to pump 12.5 billion litres of river water each year were challenged in the Federal Court by the Australian Conservation Foundation (ACF). The ACF won the legal case and now Adani's pipeline requires further assessment before the government can approve it. As farmers are struggling with crippling drought conditions Adani wants to pump billions of litres of water from the beautiful Suttor river to wash its dirty coal. After Adani lost the legal challenge, construction of its water pipeline was forced to stall, raising doubts about where the mine would source its required water. Adani adopted a strategy of obscuring the sources of its water, refusing to detail where its current water supply is coming from.
Adani's own data shows a significant drop in the water levels of nearby aquifers due to Adani's "dewatering" to drain groundwater ahead of digging its coal pits. Water scientists and Traditional Owners are concerned the drop in the aquifer level could lock in permanent damage to the Doongmabulla springs, a groundwater-fed desert oasis rich in biodiversity and a sacred site for the Wangan and Jagalingou people.
Adani's mega mine would be 45km in length and clear over 20,000 hectares of land; about 1500 hectares has so far been cleared so far. Of the 20,000 hectares of planned land clearing, 16,000 hectares have been identified as habitat critical to the survival of the endangered Black-throated finch. The finch is a small bird on the verge of extinction that lives in the Queensland outback and was voted the 2020 Bird of the Year by Guardian readers. Adani's plan to manage the impacts of their coal mine on the finch have been widely criticised. The Queensland government commissioned, ignored, and then tried to keep secret the findings of an independent scientific panel that concluded Adani's conservation plans for the endangered black-throated finch were "superficial" and not backed by evidence.
Since starting operations in Australia, Adani has:
---
5. Why is Adani expanding into the UK?
Adani is looking to expand its corporate empire and to do this it's in desperate need of private finance. Adani wants to open up a European HQ in London and spend money on UK infrastructure and local sponsorships as a signal to investors that it's interested in partnering financially on its renewable energy program. It appears Gautam Adani has a speaking spot at the Global Investment Summit held by the UK Government on the 19th of October where he will be speaking alongside the world's largest investors and world leaders.